Women Outside the Box (WOTB), Bristol's festival of female entrepreneurship, has been hailed a huge success by all those involved. With over 800 women attending and 100 exhibitors in the market hall and business to business areas, the event also attracted much attention from press with BBC Radio Bristol and BBC Points West covering the event on the day.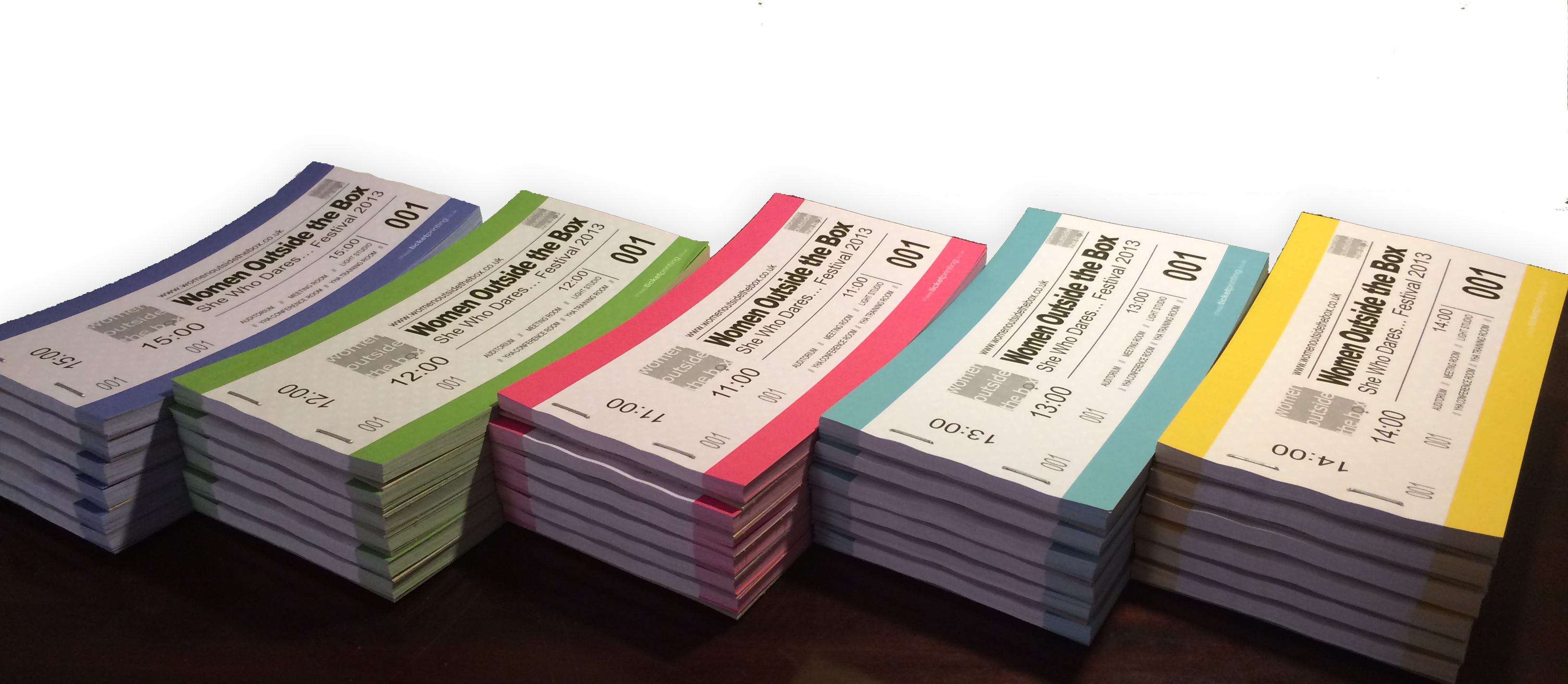 Tickets printed to support Woman Outide the Box
We were proud to supply the tickets for the 2013 festival held in Bristol at the Arnolfini. For more information, check their website
More About Women Outside the Box
Women Outside The Box exists to champion women running their own businesses.
Launched with a festival in Bristol in October 2012 they have developed into a movement that celebrates the way women work today.
At launch they had 1000 women signing up to hear more about what we do and to reserve their free entrance ticket. On the day, as happens! the rain poured down on the iconic quays of the great trading city where the festival was taking place. But despite this over 700 women came along.
And the vibe was electric!
There was a real sense of the power women can leverage by their sheer numbers. The feeling was that here was an army of entrepreneurs. Some in training, some hovering on the brink of joining up and others charging ahead with flourishing, profitable businesses. But united by being women.