Event Ticket Printing in London
We can print custom event tickets for your upcoming London event.
London Event Promotors
Find out why event promoters from London and around the UK are using our ticket printing services.
Event Tickets for top venues in London
We've printed tickets for many different events in venues in and around London, including Lightbox, Kolis Nightclub, and more.

Lower prices
Have a look around and you'll find that our tickets are typically cheap compared to other ticket printing companies.
---
Perforated and Numbered Tickets
We are quick, reliable and providing you with quality perforated and numbered tickets for your special event.
Easy Online Ordering.
Ordering tickets with us is simple. Ordering tickets online only takes a couple of minutes.
Quality Tickets.
Printed on 180gsm stock, that is equivalent to thin card. We believe our tickets are the best looking available. We take care over the layout and design of each individual ticket.
Tickets printed for all types of events in London
Our client's events have varied from club nights, comedy evenings and award ceremonies to gigs, catwalk fashion shows, film nights and charity galas, what tickets can we print for you?
NYLON OSTRICH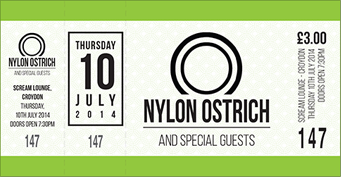 And Special Guests
Scream Lounge - Croydon
Thursday 10th July 2014 Doors open 7:30pm
THE BIG DONG
NEW YEARS EVE
The Royal Vauxhall Tavern, 372 Kennington Lane, London SE11 5HY
Sunday 31 December Doors 9pm | Show 10pm | THIS TICKET GUARANTEES ENTRY UNTIL 11:30PM |
Raiders Netball Club Awards & Fun Day
Abbotshall Fields, Abbotshall Road, London SE6 1SQ
Sunday 3rd September 2017 13.00pm - 18.00pm
Summer Show 2017
Queen's College London, 43 -49 Harley Street, London W1B 8BT
24/25 June 3:00/4:30pm
Insomnia
Club Reina - 85 Charterhouse Street, London EC1M 6HJ
Friday 21st of July 2017 10pm - 5am
Raiders Netball Club Awards & Fun Day
Abbotshall Fields, Abbotshall Road, London SE6 1SQ
Sunday 16th July 2017 13.00pm - 18.00pm
WSTR
With guests: Homebound, Six Time Champion, Muskets & LoveLess
Surya, Kings Cross, London
Monday March 7th 2016 7pm
Party Like We Used To!!!!!!!
R&B, Hip Hop, Reggae, Bashment, Soca, Afrobeats, Funky House, Garage, Old Skool Classics, Slow Jamz
@Ayasofya Restaurant, 195 Rushey Green, Catford, London, SE6 4BD
Sat 30th May 2015 9.00pm - 3.00am
(WHERE SOMETHING WHITE & BLACK)
Very Very Smart & Sexy Dress Party...
The Luxurious RIVA LOUNGE 3 – 7 Bromley Road Catford, London SE6 3TS
SATURDAY 16th MAY 2015 Doors Open: 10pm – 5am
"SOUL MASSIVE THURSDAY"
DJ Mykie Don,DJ Mickey Mac, DJ Jason Anderson
Amersham Arms, 388 New Cross Road, London SE14 6TY
28/05/2015 9pm - 3am
HIT THE DECKS UP THE THAMES 'INDEPENDENCE'
BOAT PARTY
The Hurlingham, Festival Pier, London
Saturday 4th July 7pm-11pm (Boarding 6:30pm)
N*AUGHTY
389 Coldharbour Lane,Brixton, London SW9 8LQ
Friday 1st may 2015 09:00-04:00
ONE-DAY SHORT COURSE ON....A STUDY OF SALAH
Revitalise your Prayers + Explore the most commonly recited Surahs of the Qur'an.
Jamia Siraj Ul Uloom, 30-36 Lindley Road, Leyton, London E10 6QT
Sunday 19th April 2015 10am-5pm
We've printed tickets for events in venues in London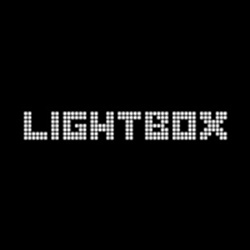 Lightbox
6a South Lambeth Place, London, SW8 1SP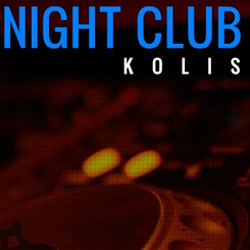 Kolis Nightclub
1 Archway Close, London N19 3TD