Event Ticket Printing in Edinburgh
We can print custom event tickets for your upcoming Edinburgh event.
Edinburgh Event Promotors
Find out why event promoters from Edinburgh and around the UK are using our ticket printing services.
Event Tickets for top venues in Edinburgh
We've printed tickets for many different events in venues in and around Edinburgh, including Studio 24, The Voodoo Rooms, Henry's Cellar Bar, The Liquid Room, and more.

Lower prices
Have a look around and you'll find that our tickets are typically cheap compared to other ticket printing companies.
---
Perforated and Numbered Tickets
We are quick, reliable and providing you with quality perforated and numbered tickets for your special event.
Easy Online Ordering.
Ordering tickets with us is simple. Ordering tickets online only takes a couple of minutes.
Quality Tickets.
Printed on 180gsm stock, that is equivalent to thin card. We believe our tickets are the best looking available. We take care over the layout and design of each individual ticket.
Tickets printed for all types of events in Edinburgh
Our client's events have varied from club nights, comedy evenings and award ceremonies to gigs, catwalk fashion shows, film nights and charity galas, what tickets can we print for you?
No Sin Evades His Gaze
With support from: Cold Night For Alligators, Seized Upon All and Ale Shores
Opium Bar- 71, Cowgate, Edinburgh
Sunday 27th March Doors 7pm
Nemecyst
With support from: Koralis, Our Sun Is Dead, White Lightning & Solaris
Opium Alternative Club & Bar- Edinburgh
07/04/15 7:00pm
QFX - Pee Dee - Calvin Logue - Ian McNab
In aid of CCLASP on behalf of Kai Laidlaw
City Superclub/Sportsters Bar (Edinburgh)
Sunday 3rd August 22:00-04:00
Man of Moon
plus guests
Amma, Basement of Dofos, 4-5 Blenheim Place, London Rd, Edinburgh, EH7 5JH
Sunday 3rd August 2014 Doors: 8pm
James Brown Is Annie
Album Benefit Gig
Voodoo Rooms (Speakeasy)
Thursday 19 June 8pm
Sven Weisemann (Mojuba, Berlin)
plus resident Stephen Rodgers. Isla Blige & Blonde Flash (L.o.R) in the Bar from 9pm
The Mash House, 37 Guthrie St, Edinburgh, EH1 1JG
Saturday 28th June 9pm-3am
An Alternative Tuesday
Waiting on Jack, Becky & the Lunar Orchestra and Albion
Voodoo Rooms
Tuesday 1st April 2014 Doors open 7pm
The Ultimate Ladies Night
ft The World Famous Dream Men Show
Madisons Bar, Musselburgh, EH21 6RE
Friday 4th April 2014 9pm-1am
NYE 2013 WITH BEAT A MAXX
The world's Greatest Video DJ
OPAL LOUNGE EDINBURGH
Tuesday 31/12/2013 9PM-5AM (3AM - Last Entry)
The Blueswater
Tomlin and The Strollers
Voodoo Rooms Speakeasy
15/01/14 7.30
Tomlin Leckie
Kat Healy, Erin Todd
The Voodoo Rooms Speakeasy
22nd November 2013 Doors at 8 PM
THE JENSEN INTERCEPTORS
Support from SOUTH featuring Alan King & Neil Warden
The Voodoo Rooms, Edinburgh
Sunday 6th October Doors 7:30pm Band 8:00pm
We've printed tickets for events in venues in Edinburgh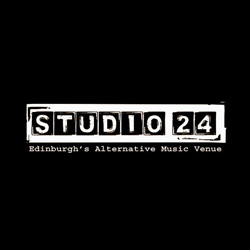 Studio 24
An independent nightclub in the heart of Edinburgh. Not only showcases live music but is also home to a diverse collection of clubs.
24-26 Calton Rd, Edinburgh, City of Edinburgh EH8 8DP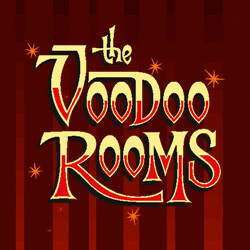 The Voodoo Rooms
An award-winning bar & restaurant located in central Edinburgh .
19a West Register Street, Edinburgh EH2 2AA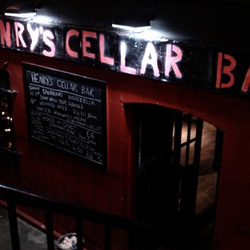 Henry's Cellar Bar
Music Venue in Edinburgh.
16 Morrison St, Edinburgh, City of Edinburgh EH3 8BJ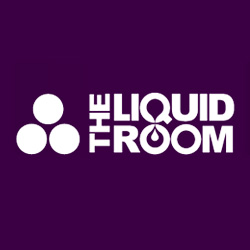 The Liquid Room
For over 10 years The Liquidroom has been entertaining music fans in and around Scotland by hosting gigs and events 7 days a week , 365 days a year.
9C Victoria St, Edinburgh, Midlothian EH1 2HE